Simplicity, perfection, modernity and quality... These few words could be used to define the Italian brand Max Mara. Created in 1951, this house has always sought to render the woman sublime without changing her. Their pieces are perfect, timeless, and classy. Rendez-vous on rue St Honoré in Paris for a luxury shopping stop in their newest boutique.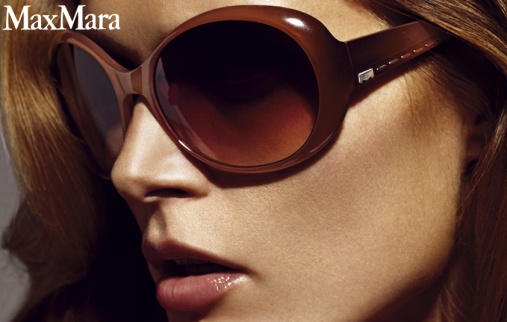 Max Mara is above all a coat that came out in 1981, adapted to the image of the 1980s active businesswoman, with large shoulders, kimono sleeves, bias cut pockets and men's style double-breasted front. This coat was not made to make headlines but to satisfy the active woman who was now leading a professional as well as a personal life.
It was extremely comfortable due to its mix of cashmere and wool, and quickly became one of the best sellers of the house. It has since become the brand's emblem and is reissued every year. It can be worn without thinking twice, goes with everything and is never outdated. This classic model is the essence of Maramotti, the founder of Max Mara.
Max Mara was created in 1951. The first collection was little else if not succinct; it consisted of a coat and a suit. Achille Maramotti was impressed by the Parisian fashion world and his first collections were copies of what he saw on the French catwalks. He was the first in Italy to industrialize the process of making clothes.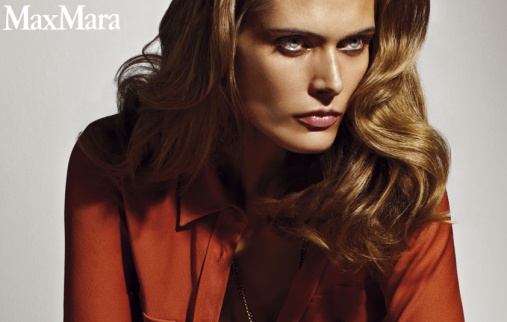 He also took inspiration from the 1930s American ready-to-wear, which he used to dress the Italian women who did not have the means to have clothes made to measure. Eventually, Maramotti was no longer satisfied copying French products and decided to have their talented designers work for him. This is how Karl Lagerfeld, Jean-Charles de Castelbajac and Guy Paulin ended up doing part of their training with this Italian industrialist.
Maramotti made it possible for them to industrialize their collections and they brought him their new ideas and modernity. Max Mara is directed today by Achille Maramotti's son, Luigi, 47. The work is carried out in Reggio nell'Emilia, Italy, in a 10,000 square meter (107,000 square feet), quasi-scientific factory with ultra-sophisticated equipment and a rather young team who work and cut the wool, baby cashmere, angora, alpaca, and camel hair into pieces measured down to the millimeter.
A Max Mara coat requires more than 150 different processes, the most precise of which are carried out by seamstresses, and each seam is closely examined. This attention to perfection is one of the main rules of the house. The current design office recently profited from the talents of Dolce & Gabbana, but on a daily basis, it is run by six young designers recruited from prestigious London design schools.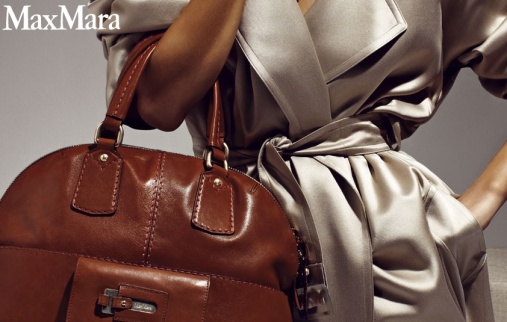 These designers can take inspiration from the house's personal collection, made up of more than 3000 pieces taken over the years from the biggest designers. Max Mara knew how to diversify and to adapt itself to the tastes and needs of their clients, giving birth to Sportmax for younger girls, as well as Marella and Pennyblack.
More recently, the brand decided to design a line of wedding dresses, conceived in the purest style of the house: pared down, fresh, without flourishes and infinitely classy. Chiffon is the main material used in these dresses and the look is "purebred bohemian." The competitors, often overloaded with details, are finding themselves passed over in favor of Max Mara. The harmony of the house for over 50 years has been maintained by Laura Lusuardi.
Lusuardi is everywhere: she chooses the designers, the ad campaigns, directs the fashion shows and decides on the interior design of the boutiques. She is the cement that allows Max Mara to persevere, to give their clients something to dream about while keeping their feet on the ground.
By Coco in
Labels