Mario Testino, the darling of the beautiful people, a happy-go-lucky Peruvian, an outstanding, talented and easy-going photographer who demystified the top models of the 1990s and created new ones immediately after, is one of the masterpieces of fashion world today.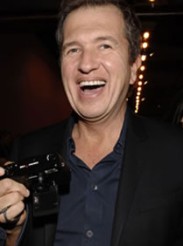 Testino was born in 1954 in Peru. His father was Italian and his mother half-Irish, half-Spanish. Later he said that he was the fruit of this cultural mix: his godparents were of different nationalities, his childhood was spent in the streets of Lima, he attended high school in an American school, he played on the Peruvian beaches, watched the girls in bikinis and the traditional Incas. These experiences formed the contrasts that marked him for life, that he later transcribed in his work and influenced his preference for black and white photography
When he became an adult, he left for London. He was won over by England because it was so different from his home country. He rented an apartment with friends in a converted hospital and began to try to live off his photography. He created portfolios for young models for 25 pounds. He gained self-confidence gradually, showed his photos to magazines and began working as a fashion photographer. His next encounters changed his life.
Madonna saw his photos in a magazine and contacted him directly to shoot an ad campaign for Versace. Despite the fact that Avedon had already been signed to shoot the campaign, the singer got her way. For Testino, who was at the time one fashion photographer among many, known in the business but far from being a star, this was his chance.
When Testino showed the proof sheets to Gianni Versace, the designer was won over and told him that he had rarely seen a photographer who knew so well how to make clothes look good. Versace decided to produce the photo series, now entitled "Versace presents: Madonna by Testino," which translated into a vote by a star designer for the young photographer. Vogue and Vanity Fair welcomed the ad campaign and Testino became the photographer everyone wanted.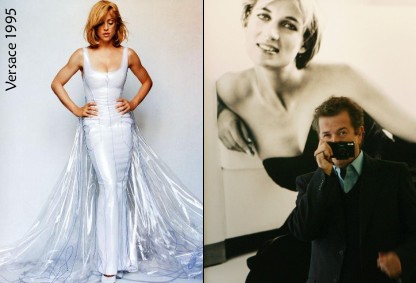 He was asked to photograph Princess Diana. Trying to create a relaxed atmosphere, he left the music playing that he was listening to before she entered the room. He imitated girls on the catwalks, danced a few steps, then asked her to dance. She acted as if she did not hear him and he repeated his request. She smiled and finally "Alright, I know what you're asking me -- I'm just not Peruvian. You know, I'm English." The ice was broken and the photo session was a success. For the next 10 years, Testino was referred to by the English as Diana's preferred photographer.
Testino was wanted by everyone everywhere and built an impressive contact list. He became so influential that the models he chose to photograph became stars. Once, having had enough of top models demanding exorbitant sums to pose for him, he decided to go in search of new faces. He is credited with discovering Kate Moss, Gisèle Bundchen, Catherine McNeil, among others.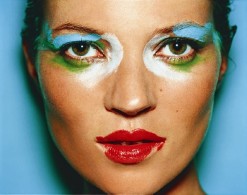 Testino was now the invited guest in the best magazines, but he had not yet reached the summit. With Carine Roitfeld (editor-in-chief of Vogue France), who was at the time his stylist, he gave Tom Ford what he needed to make Gucci the fashion event of the year. Testino gave birth to Porn Chic, making Tom Ford a star. Controversial and adored, Testino's career had now definitively taken off.
Above and beyond his expertise and undeniable talent, Testino has something more that everyone loves: his joie de vivre. His photo sessions, regardless of the theme, are only successful for him if they take place in an atmosphere of laughter and fun.
In addition, whereas certain photographers treat the models as pawns, Testino likes to connect with the girls with whom he works. He wants to know them, go beyond their physique and show their personality, their humor, and their ideas. He understood early that his work would occupy the majority of his life and that if he did not take pleasure in the people he photographed, his existence would become very tedious.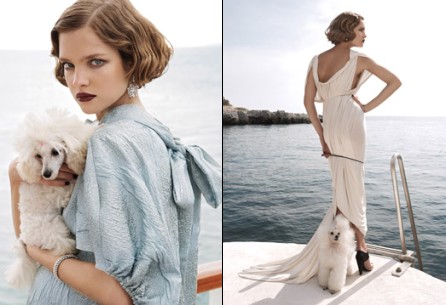 Testino is not a photographer who analyses his work by dissecting it; he lives for the moment. That is what fascinates him, to capture an expression that was not there before and that will never be again, giving the impression that his photos capture fleeting and unique instant without any preparation or calculation.
Certain critiques have reproached him for being too commercial, to which he replied that a fashion photographer is supposed to, above all, make the clothes look good so that people will want to buy them. This of course does not take away from the fact that his talent is recognizable and his photos works of art.
Others say that Testino is too focused on the business aspect at the cost of the artistic part of his profession. He replies that if he chose to be a fashion photographer, it was precisely because he did not want to be a solitary artist enclosed in his studio; and he loves seeing his work in magazines and consumed by the general public.

Testino has won over everyone he has met. His incredible good humor brings down all the barriers. He is the only photographer capable of capturing intimate moments of the biggest stars, of getting them to lower their masks. His book, Let me in, is a collection of unpublished images that allow a glimpse into his universe, where starts like Jennifer Lopez and Marc Anthony, Brad Pitt and Angelina Jolie, Gwyneth Paltrow, Adrien Brody, Tom Ford and Nicole Kidman let down their guard.
At 60, Testino is a famous artist, courted by Anna Wintour, exhibited in numerous prestigious galleries, and constantly jumping onto airplanes to fly off to shoot an ad campaign. He has given new life to many fashion houses thanks to his original style. Yet he has remained a free man who likes to laugh at everything and who loves above all his country, Peru, which remains his source of energy, even if he no longer lives there.
By Coco in
Icons