Since its creation in 1945, Balmain has been defined as the quintessence of chic, sophisticated glamour and seductive attire. As one of the designers loved by stars and royalty, Balmain was a longtime competitor of Dior and Balenciaga until his death. It was not until 2006, under the direction of Christophe Decarnin, that Balmain would find again its former glory.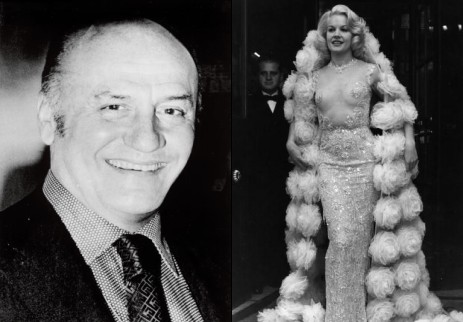 Pierre Balmain was born on May 18, 1914 in the Savoie region of France. His parents owned a large fabric store that employed many family members. Balmain had a happy and pampered childhood there, either playing between the bolts of silk or hiking in the mountains. Although he saw himself as a designer, his mother wanted him to become an architect. At 11 years old, he left home for boarding school in Chambéry, then continued his studies in Paris. It was while he was drawing several costumes for the Lido that he decided to leave architecture for fashion.
He took his chances at Monsieur Molyneux's ateliers where he was accepted on a trial basis, then hired in 1934. Working along side one of the most valued designer of his time, Balmain learned from the best. In 1939, he began working at Lucien Lelong, where he developed his cutting technique. However, international events put a halt to his career when war was declared and his was drafted into military service. He was discharged in 1940 and returned to his parents' home.
It was not until Lelong, at the time passing through Savoie, came to propose that he take the creative reins of the Lelong collections (along side a young Christian Dior) that Balmain decided to return to Paris. Despite the shortages and lack of means, Balmain created wonders. One of his pieces, a black crepe dress called "petit profit" (an expression similar to "petty change") was ordered over 360 times.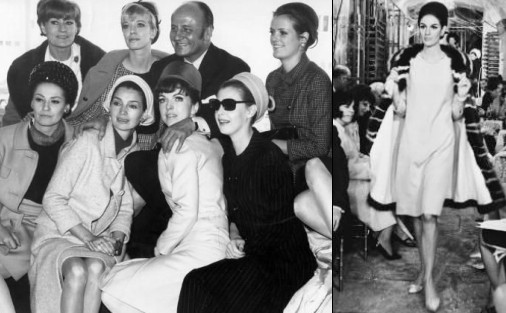 After the war ended in 1945, Balmain decided to open his own design house. Thanks to him (as well as to Balenciaga and Dior), haute couture came back to life post WWII. His precise creations, in which the former architect's rigorous eye can be felt, seduced the Parisians. In 1947, the designer also developed perfumes, notably "Vent Vert" (or, "green wind"), the first of a long series. From 1953 to 1962, he had as his assistant the then-unknown Karl Lagerfeld.
The Balmain style - audacious yet sophisticated, created for the active and elegant woman who wished to please - was quickly emulated. The "Jolie Dame" perfume was launched, described by him as "the perfume of adventure, for passionate and enchanted evenings." The writer, Gertrude Stein, defined the Balmain touch as the "New French Style."
In 1956, the house of Balmain employed more than 600 people in order to respond to the orders that were incessantly flowing in. Balmain outfits, with their perfectly balanced volumes and sophisticated (sometimes daring) details were preferred by the jet-set group of the period. The designer dressed the aristocracy of the stars, including Marlène Dietrich, Michèle Morgan, Katharine Hepburn, Brigitte Bardot, Sophia Loren, and Dalida, among others.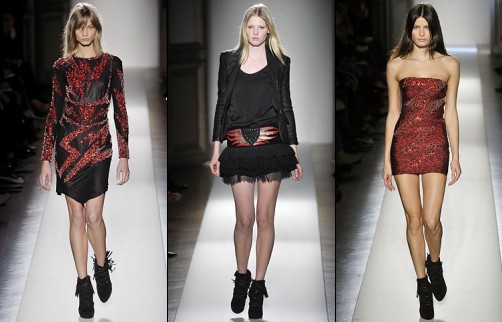 His work also attracted the attention of the queens and princesses of the entire world. The queens of Denmark, Belgium, as well as Thailand ordered complete wardrobes. His popularity was so complete that he was commissioned to design airline company uniforms as well as those for the Olympic Games 1968. By 1970, he had become an international reference for fashion. He had just decided to launch a prêt-a-porter line when he became incurably ill. He died in 1982, in full creative expansion.
The master's death began a dark period for the house of Balmain. Even under the direction of Erik Mortensen, his right arm (which continued until 1990), the collections were no longer causing sensations. In 1992, Oscar de la Renta was named artistic director of Balmain and for 10 years, he invested his talent in the brand. His ultra-sophisticated creations renewed Balmain's relations with the stars, seducing Liza Minnelli, Nancy Reagan, Ivana Trump, Jacky Onassis and Fay Dunaway.
However, in 2002, de la Renta left the house and Balmain was lost for another 4 years until the arrival of Christophe Decarnin (formerly of Paco Rabanne), under whose direction Balmain would again please the fashion-addicted. For Decarnin, Balmain evokes "the evening, the princess dresses of the 1950s, very glamorous, and the perfume "Ivoire"." Decarnin would, in his own way, develop this further by first concentrating on eveningwear.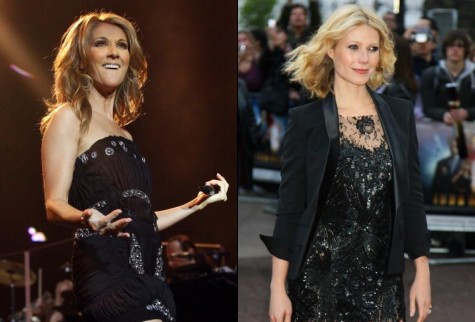 Decarnin respected the fundamentals of the house by basing himself on a certain sober cut, all the while proposing ultra-short, absolutely precious, creations, between rock, glamour, and glitter. At first, he excluded daywear and concentrated his work on the refinement of eveningwear, giving back to Balmain its elitist aura.
Within a few seasons, the stylist succeeded in bringing back Pierre Balmain's heritage and a modernizing the house's image by creating extra-short, very-evening dresses which were tremendously successful, and an aristo-rock style to match today's dynamic woman, incarnated by (according to him) Kate Moss. As proof of his success, Decarnin has once again renewed Balmain's relations with the stars, including Céline Dion, Audrey Tautou, Marion Cotillard and more recently Gwyneth Paltrow, all of whom declare their addictions to the brand's jeweled micro robes.
By Coco in
Labels