Sparkling, sexy and trendy, Miss Sixty has become over the last 20 years one of the main players in hip prêt-a-porter. Many are the fashionistas who are snatching up the jeans and other retro pieces designed by Wichy Hassan.
Behind Miss Sixty are two men: Renato Rossi and Wichy Hassan. One is an entrepreneur; the other, an artist fascinated by the 1950s-1960s.
Hassan was born in Tripoli in 1955. He grew up there until Libya exploded in 1966, after which his family moved to Rome. Wichy was always attracted by the world of art, but decided it would be more practical to study languages. After finishing his studies, however, he returned to art and started painting. Unfortunately, his talent was not recognized and he did not succeed in making himself known.
He found himself obliged to work as a salesperson in a retail boutique. Through contact with the clients, he realized that their fashion needs were not being met. He decided to open a small boutique where he sold trendy labels that were very difficult to find elsewhere.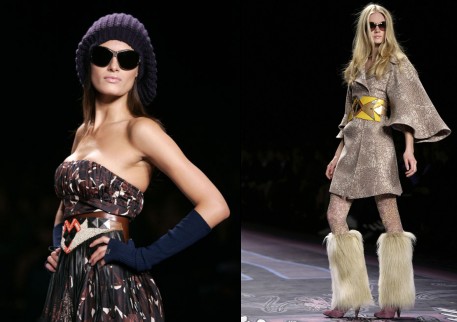 The project was quickly successful. In 1983, he opened a concept store called Energie where he exhibited very 1980s art and a selection of clothes. However, not entirely satisfied by the prêt-a-porter he found, Hassan decided to design a mini collection, limited to jeans inspired by Mexican arts and crafts.
History could have stopped here for Wichy had he not met Renato Rossi who, won over by Hassan's sketches, proposed a partnership to launch their own label. Hassan's creativity and Rossi's business sense made it possible for Miss Sixty, created in 1991, to conquer the denim and women's hype prêt-a-porter market.
Although at the time all the jeans labels were coming out with a unisex look, Hassan wanted to distinguish himself as a jeans designer for women, from where the "Miss" in the label's name. As for "Sixty," this is a reference to the 1960s that are a major source of inspiration for the creator, from which he takes his optimism, liberty, and sense of graphics.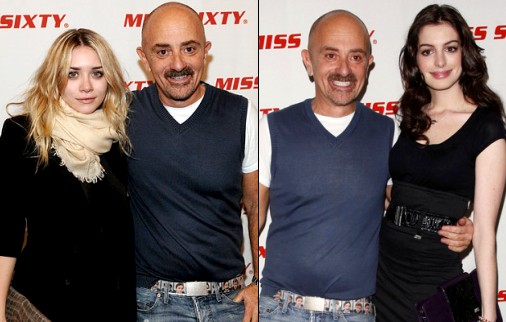 His pictorial inspirations come from artists of that time, e.g. Andy Warhol and Keith Haring, but also from contemporary art. In developing his collections, Hassan has found a way to express himself as an artist.
The Miss Sixty wardrobe is based on the jean that Hassan considers essential. His goal is to find the right materials, and the perfect details that reflect the spirit of the label. Once found, he can vary the cuts according to the seasons without losing in quality.
Miss Sixty continued to grow. Hassan created for a bohemian girl, full of good humor, who easily mixes vintage, personal creations and must-haves. His collections flirt with the past yet are sprinkled with futuristic details. He plays with fabrics, rethinks classics, and imagines the look for the cosmopolitan, dynamic and playful girl.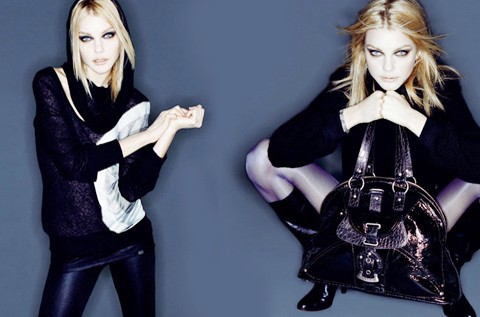 It was a huge success. In the 2000s, the label is present in more than 90 countries and competes with denim fashion giants like Diesel and Replay. Recently, Miss Sixty also sold numerous licenses, including those for luggage and perfumes, glasses and jewelry.
Finally, even if the Miss Sixty boutiques are constantly filled with overdressed adolescents sporting the same hairstyle, Hassan claims that the Miss Sixty girl is not a fashion victim - au contraire: he sees her as fashion independent, knowing how to play with trends and taking it all with a grain of salt.
By Coco in
Labels