Beneath his cheerful dandy exterior, Alexis Mabille is a designer on the way to becoming one of the top names of the new Parisian couture generation. Here is a close-up on the career path of a young man who created a unisex wardrobe that was anything but androgynous, who is now in a position to take advantage of what the fashion world has to offer thanks to his impertinent bowties.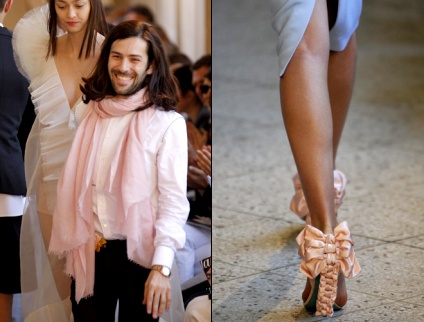 For some time now, Paris' hype aristocracy has been reviving the bowtie. Clubbers a la Oscar Wilde are infatuated with the more extravagant models, whereas the young ladies amuse themselves by wearing them as hairbands or broaches. Mabille, a 31-year-old designer on the rise, is at the heart of this infatuation.
It all began in 1977 when Mabille was born into a middle class family in Lyon. His mother was a housewife with a passion for fashion, and Mabille quickly learned to use a needle and thread. He was full of curiosity and adored digging through old chests in order to find some old clothes to makeover. Tireless, Mabille sewed, cut, and sewed again; little by little, he acquired a real dexterity, allowing his unbridled imagination to fully express itself.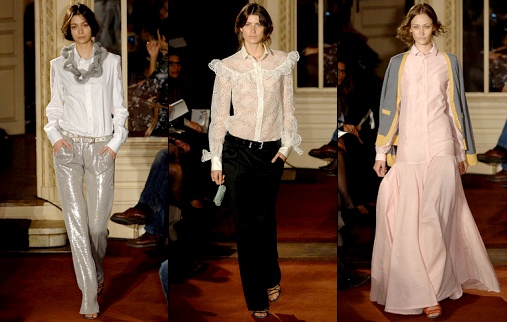 As an adolescent, he dressed his family and his friends. By word of mouth, the young man developed a clientele and found himself asked to produce certain costumes for the Lyon opera. Meanwhile, the fashion buff flooded the mailboxes of his idols such as Karl Lagerfeld and Christian Lacroix with letters; with Lacroix, he would start a long correspondence.
Having finished his baccalauréat in economy, Mabille left for Paris in order to enter into the Ecole de la Chambre syndicale de la couture parisienne (equivalent to a fashion trade school). He finished his degree in two years (instead of three), began to apprentice with Ungaro and Nina Ricci, then moved on to Christian Dior where he started attracting attention. John Galliano noticed the talent of this young virtuoso and entrusted him to develop the accessories, which in 1997 was in its earliest stages. Mabille was a success. He then collaborated with Heidi Slimane on the men's jewelry concept. After nine years of loyal service, he decided to take his chances and go solo.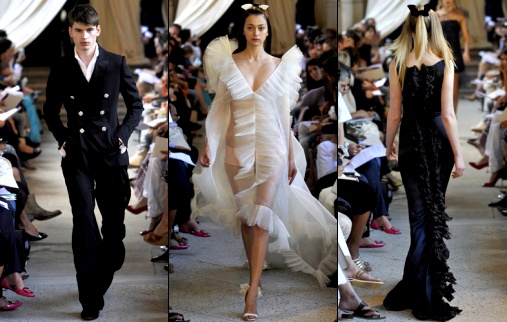 At the age of 29, he set out with more experience than many others of his age and an innovative concept to develop: a unisex wardrobe. The source of his idea was found in his own experience as a dandy: he himself liked to wear fitted clothes and would alter women's pieces to make them wearable for himself. The designer also took into account that among his female friends, there were many who wore men's pants. A phenomenon that deserved further investigation, so much so that in 2005 Mabille brought his mother and his brother together to create his unisex prêt-a-porter line, "Impasse 13."
Equipped with his faultless technique perfected by years of practice, Mabille succeeds, after many trials and alterations, in creating the concept of pants for girls and boys. To this he added shirts, then jackets that, although intended for a mixed clientele, had nothing to do with the austere androgynous style. Au contraire: Mabille is a romantic in love with noble fabrics and sophisticated baubles, and his embroidered silk creations flirt with poetry and fantasy without ever forgetting elegance.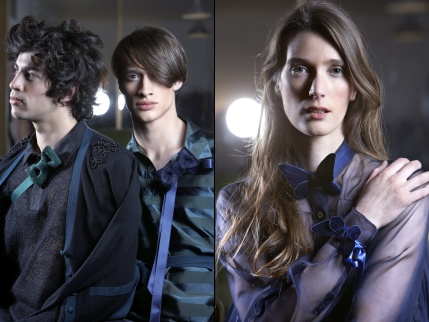 His modus operandi consists of using what the masculine wardrobe offers in terms of cut and reworking them in feminine fabrics, in order to compose well-targeted basics that can be infinitely reinterpreted. In 2006, he marketed his first collection which quickly found its audience. In 2007 he was invited by the Chambre syndicale to show during Paris' fashion week where he presented an uncategorizable collection, a sort of prêt-à-porter couture studded with unisex pieces and over-the-top glamorous outfits with a rare freshness that enchanted the critics.
Despite all this, Mabille remained a relatively unknown designer. His ascent to stardom would be accelerated by what was at first considered a trivial a detail: Mabille, having always been addicted to bowties, used to have fun creating them for those of his disciples searching for offbeat elegance, until one day, a photographer friend proposed to photograph some his creations. The photos were so successful that the two men decide to send them to a few magazines.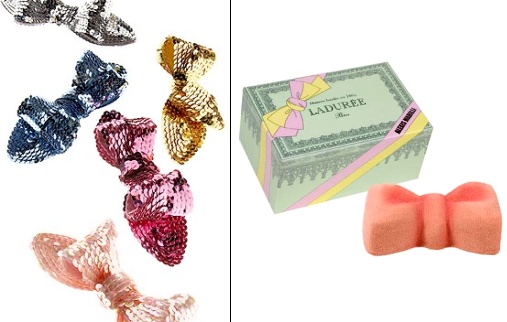 The response was immediate: the photos appeared in the press and triggered a veritable buying frenzy. Everyone wanted these unusual, acid-colored, and terribly chic bowties. Surprised but quick to react, Mabille responded to the demand by creating "Treizeor" (a reference to the pronunciation of the word "trésor" as used by the women who thus named their dogs), a collection of accessories centered around the bowtie.
Mabille thus became the "it" designer of the moment and the bowtie his signature. The bowtie summarizes Mabille's entire philosophy, to know how to play with the middle class dress codes, mixing genres, getting rid of the hang-ups of elegance and to go further in refinement, the entirety sprinkled with a good dose of derision. The bowties, worn in and 1001 different ways, thus became the fetish accessory of all the fashionistas and are found all over the designer's collections. "Alexis Mabille" became synonymous with a kind of extremely popular offbeat hip attitude, while the quality of his collections is in for the long run.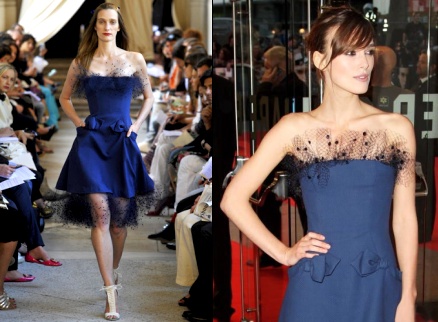 Nobody can go wrong wearing Mabille: whether it be a rich heiress at the latest debutante ball or Keira Knightley for the premiere of Duchess, everyone chose to shine with Mabille. At the same time, the pastry maker Ladurée commissioned a pastry in the shape of a bowtie and the oh-so-selective International Festival for Fashion and Photography in Hyères was vibrating under his extravagances.
His reputation may be surpassing its limits and his company may be financing itself, but this does not prevent Mabille from making time to conceptualize sunglasses and jewelry for YSL. It should be said the he loves seeing through the eyes of another... this allows him to learn to go there where he would not go alone, all the while reinforcing his own point of view (click here to read the full interview in French on Café Mode). Gifted, hyperactive, passionate and blessed by the fashion gods, Mabille is without a doubt headed for a brilliant future. Remember his name... Alexis Mabille.
By Coco in
Designers