Tommy Ton is one of the rare street-style elite whose life was transformed into a fairy tale. In one season, this Canadian went from being anonymous to becoming everyone's fashion photographer darling with access to front row seats, backstage areas and even Anna Dello Russo's apartment.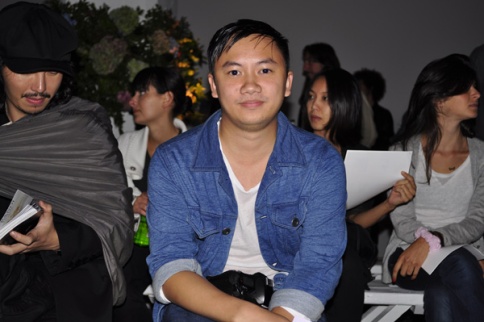 Ton was 13 when he watched a fashion channel with his sister for the first time. A Gucci catwalk show happened to be airing. Watching Tom Ford's production, the young Ton had a revelation: he would become a designer. he became passionate about it and began to spend his free time consulting fashion magazines and dreaming in front of Fashion TV.
At 15, Ton realized that it was the business aspect of fashion that interested him the most. He decided to apply to Holt Renfrew, the Canadian equivalent of Barneys. However, his experience there was very disappointing - working with the buyers was not what he expected. He found himself feeling lost, not knowing which part of the fashion business he should try.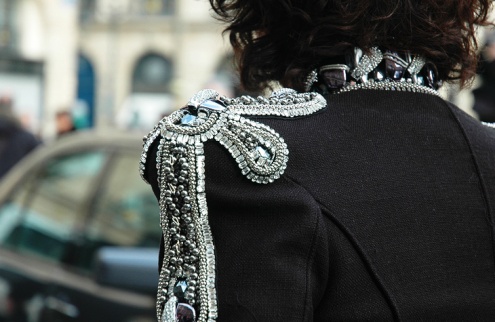 Fortunately, destiny eventually smiled on him. In 2007, Ton witnessed the launch of the first online magazines and immediately understood the direction of things to come. He bought a camera and began to photograph people he came across who had a look, in the streets or during parties, and published them on his site.
The problem was that it did not take long to exhaust Toronto's fashion resources and Ton began to get bored. He finally bought a plane ticket for London and Paris in order to be there during fashion weeks. This was his second revelation. Like an excited teenager about to live his dream, Ton was overflowing with enthusiasm in front of the highly styled fauna around him. Since then, he has not missed a single season.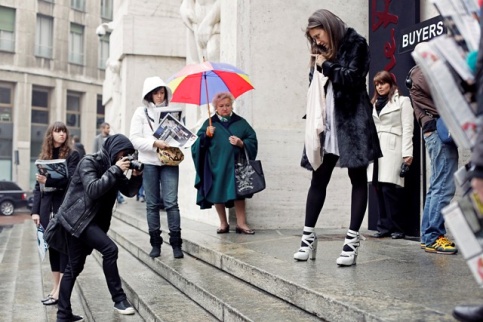 The competition on the white gravel paths of the Tuileries gardens in Paris where the shows take place is brutal. The success of Scott Schumann had produced many street stylers. Ton realized that to succeed, he would need to find his own style. In September 2008, he gave up asking people to pose for him and began shooting them in action like a field reporter.
Without knowing it, Tommy Ton just created his all-area-access pass to the stars. His innovative style intrigued the fashion world to the point that two months later he received an email from one of the big department stores, Lane Crawford, asking him to shoot their look book. This commission was the first in a long list that finally brought him to the doors of Vogue. In 2009, Condé Nast offered him the opportunity to succeed Scott Schumann at Style.com.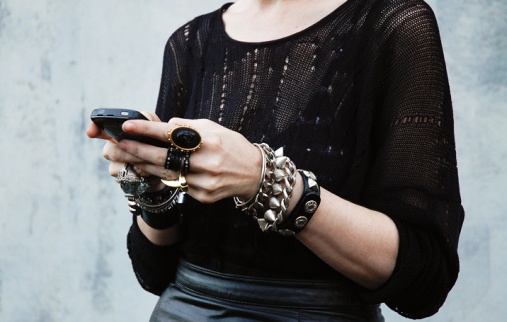 Centered more on pure fashion (he favors photos targeting products), Ton's eye incited enthusiasm. This being said, his new job with Style.com required him to temporarily leave his own site, which provoked several criticisms. Ton remained pragmatic: contrary to his blog (which in the end, is only a showcase), his work at Condé Nast allows him to earn a living.
Thanks to his Style.com ticket, Ton became a sought-after host. Press offices began to pay attention to him, but this was nothing compared to the attention he received after Anna Dello Russo suggested to Dolce&Gabbana to seat some bloggers, Ton included, in the front row for their show.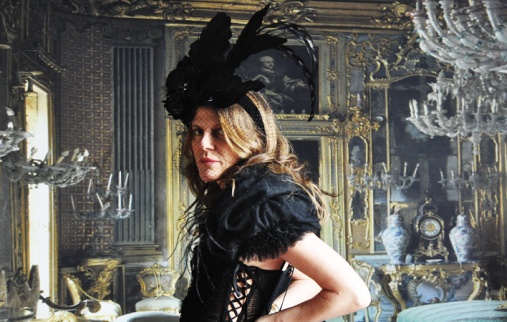 The editor in chief of Vogue Japan, Dello Russo became Ton's muse and opened the doors to her apartment to him, allowing him to photograph the interior. At the same time, Vogue Paris offered to fly him to Chicago to photograph the young (fashion blogger) Tavi. Mixing with Dello Russo, shooting for Vogue Paris, appearing in Vogue U.S.... Ton is making his dreams come true, one by one.
This being said, Ton knows that he participated in the emergence of a new type of media; he also knows that the fashion world is fickle and that those who pushed him up to the top could very well decide to bring him down tomorrow. Yet for him, the essential is to be able to continue to shoot everything in fashion that he loves so much, regardless if he is a star or just another anonymous photographer.

Click here to read Christopher Michael's interview with Tommy Ton: http://models.com/3126
By Coco in
Icons