Known as much for her tomboy style (earning her the right to be jumped on by the photographers after every fashion show) as for her dizzying ascension to stardom, the Estonian model, Karmen Pedaru, is currently one of the headlining faces in the fashion world.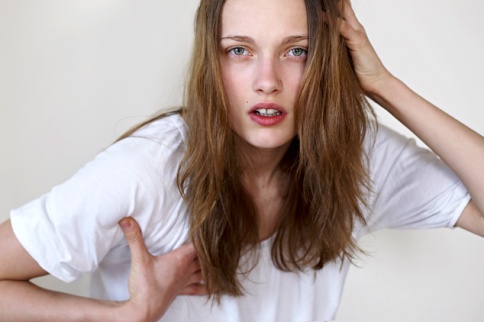 Following the example of Keira Knightley in the film Bend it like Beckham, Pedaru was first noticed on the soccer field. As the goalie for the Estonian junior team, this young girl from an athletically inclined family was immersed in the family tradition from a young age, assiduously practicing soccer, handball, dance and basketball.
However, when at 15 a talent scout discovered her on the amateur theater stage, Pedaru quickly abandoned sports for a possible modeling career. In 2006, her slender form and feline look helped her sign a contract with the Next Agency, then to land her first shooting for Teen Vogue. Several months later, she was asked to walk for Christopher Kane, Giorgio Armani and Marni.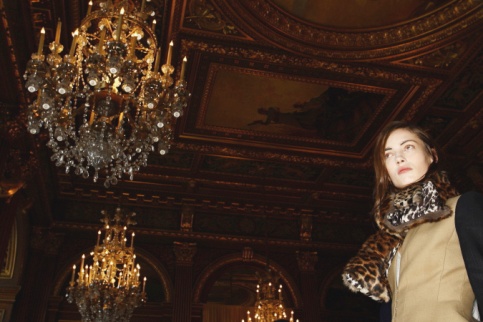 However, as promising as her debut in the business was, Pedaru was absent from the catwalks in February 2007; she had decided to put her studies first and take some time off. As risky as this may have been, her choice did not prevent her career from taking off; as soon as she returnd to the catwalks, her market value exploded. She monopolized the New York fashion week then walked in Paris for Dries Van Noten and Yves Saint Laurent, allowing her to make the top-10-new-models-to-follow list.
After, she lined up shootings for Muse, V and Numéro that allowed her to mix with la crème de la crème of photographers -- she posed for Greg Kadel, Mario Testino, Karl Lagerfeld, among others. The following summer, she was an active participant in the Paris Haute Couture week (Chanel, Givenchy, Valentino), posed for Vogue Paris and became the face of Y3.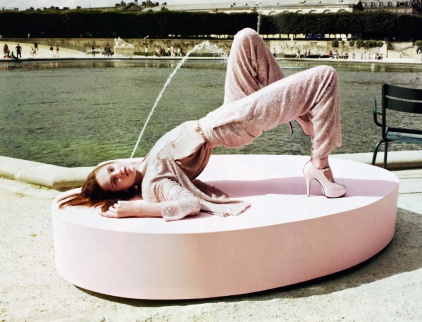 By the end of 2008, Pedaru was able to boast about having opened numerous major shows as well as being a favorite of the various Vogue editions. She had become incontestably one of the bankable models of the moment. In 2009, she reaped the fruits of her success: she was selected for the ad campaigns for D&G, M Missoni, Jill Stuart and Derek Lam.
In order to better manage her heavily loaded schedule, Pedaru moved to New York. If the change in scenery was destabilizing for the young Estonian, she proved herself to be very adaptable, thanks particularly to the extremely cosmopolitan nature of this American megalopolis. She created strong ties - her friends and fiancé all live in New York.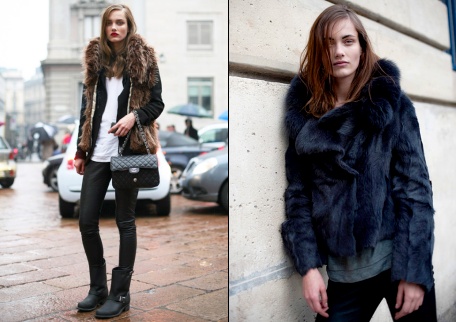 If Pedaru is presently the guest of honor of the fashion world, it does not mean that she has lost her head. Far from adopting draconian diets, this bonne vivante loves hamburgers, pizzas and cookies made by her girlfriend, Karlie Kloss, too much to deny herself anything. This goes without mentioning her grandmother's cooking that, when she returns home, fulfills her gourmande desires.
Her infatuation with sweets is matched by her athletic metabolism, and she has no problem slipping into ultra skinny pants by Givenchy or Balenciaga, two of her favorites.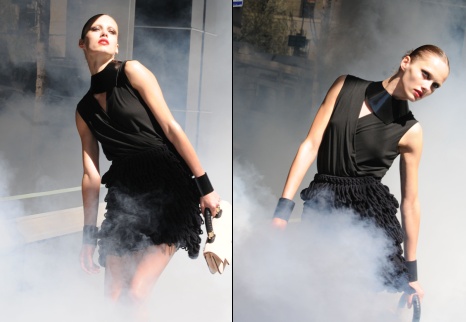 Between minimalism, dark light and androgyny, Pedaru cultivates a style all her own, which suits her very well. She prefers slim cut jeans and strong pieces (Balmain jackets, Prada bombers).
In the end, given the fall/winter 2010-2011 Emporio Armani ad campaign (in which she is photographed by Mario Sorrenti), we have every reason to believe that she has not yet finished seducing the world of fashion.
By Coco in
Models