Who would have believed that animal prints would become a casual-chic style staple? After having accepted leopard, the fashionistas are now turning their attention to zebra stripes, reptile graphics and panther prints, and coming up with some potentially Sartorial-isable looks...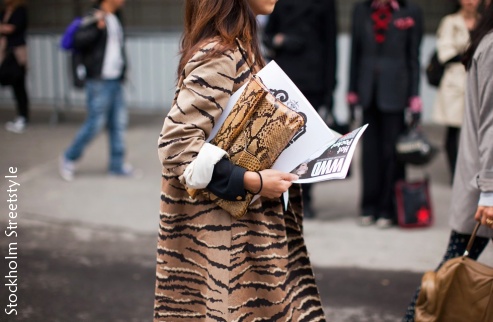 After years in the urban jungle, the leopard print is no longer really a fashion challenge. Numerous how-to manuals and do/don't lists showing different ways to wear it à la 2010 have succeeded little by little in relieving it of its "too much" aura that has clung to it for so long, to the point that it has now become a strong point in many contemporary looks.
Now, it would seem that the assimilation of leopard into hype dressing rooms has given the fashion world the desire to deepen the experience by taking on other, lesser used animal graphics.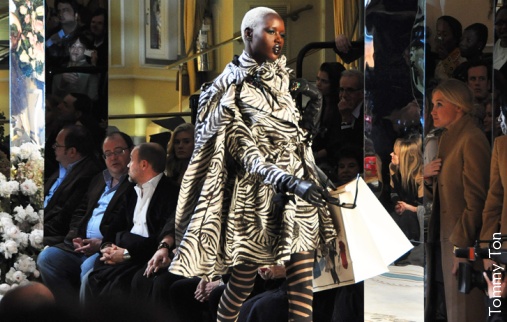 Recently, Alber Elbaz for H&M created a zebra trench, Giovanna Battaglia was seen wearing a tiger striped chiffon dress, and other elegant women have been trying python printed accessories. Then there was the last Louis Vuitton show where giraffes and other exotic animals appeared on a large number of ensembles.
Once reserved for wealthy, older women, these graphic prints might end up attracting the attention of the fashionistas. For this to happen, they would have to be treated like a little touch of effortless extravagance (which worked so well for leopard), all the while avoiding any vamp effect often associated with this style of print.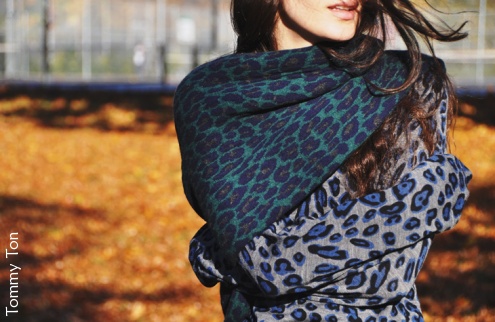 These prints can be incorporated in to subtly boyish or simply casual outfits. For the more courageous, mixing prints can create unexpected patchworks that are nevertheless perfect for today.
As for leopard, it can be matched with so-called classic prints (e.g. polka dots), or worn in different colors that can be thrown together in the same look.
By Coco in
Trends