Behind the down jackets that are as chic as they are cozy, a favorite of the fashionista seeking stylish comfort, is a label that in the beginning, was much more about utilitarian accessories than jackets that can be bought on the exclusive Faubourg Saint-Honoré street in Paris.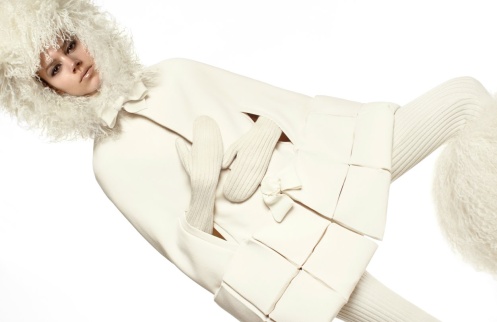 Founded in 1952 by René Ramillon, Moncler (whose name was derived from a contraction of his native French village, Monestier de Clermont) was originally oriented towards outdoor activities, focusing on quality products like quilted sleeping bags and mountaineering tents that were very successful.
In 1954, they introduced their first down jackets. These were designed to keep their mountain factory workers warm (the region was known for its cold weather), and were not for sale. Efficient but not very ergonomic, they were referred to as "boîtes bleues" or blue boxes, presumably for their shape.
It was not until the mountaineer Lionel Terray became interested in this curious piece of clothing that Ramillon began to exploit its potential. He introduced a down jacket made out of compressed goose down (allowing for unequaled protection from the cold) that literally revolutionized extreme sports.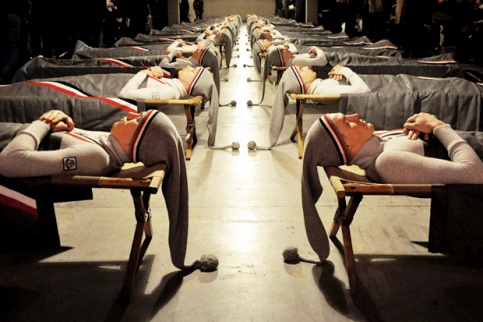 The Moncler down jacket quickly became an indispensable accessory for extreme athletes seeking to set world records, e.g. by climbing Karakorum (Mongolia) in 1954 and Makalu (Nepal) in 1955. In 1968, for the winter Olympics in Grenoble, France, Moncler became the official provider for the French downhill ski team, pushing the label to change its logo from the Eguit Mountain to the French rooster.
However, we were still far from the urban down jacket that we know today. At that time, the jacket was somewhat bulky, leading the downhill ski team to ask Moncler for a lighter model that would allow them to move more freely. In 1972, a featherweight prototype, supple and with leather shoulder reinforcements for carrying skis, was introduced. This model was much closer to today's down jacket.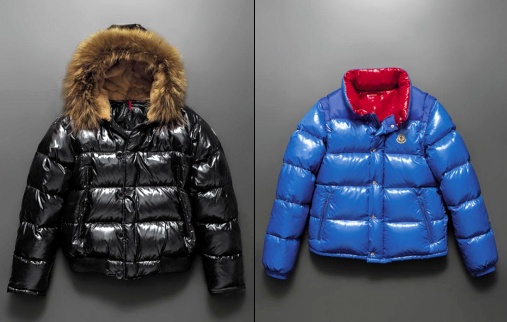 In the 1980s, some of the women's magazines, e.g. ELLE and Figaro Madame, began to show interest in the Moncler down jackets, which quickly became successful with their readership. At the same time, the privileged youth (skiers as well as Japanese) adopted the Moncler down jacket for the ski slopes, giving it a more dynamic image.
The 80s were also marked by a collaboration with Chantal Thomass who gave the down jacket a slightly more feminine look, particularly by replacing the zipper with buttons and adding a bit of fur.
However, at the beginning of the 90s, the house began to lose its aura. Its purchase by the Pepper group in 1994, then by the Italian Fin Part in 1998, far from giving Moncler a new impulse, turned it into a sleeping beauty for more than a decade.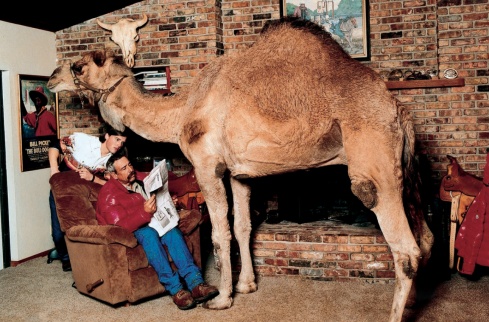 It was not until 2003, when Remo Ruffini, Moncler's new creative director, took control of the brand that Moncler began to find success again. By giving it a more fashion- than sport-oriented direction, the new president gradually introduced the Moncler down jackets into the world of fashion basics. In 2006, he even created an haute couture line called the "Gamme Rouge," making Moncler anoraks into collector's items.
Ruffini opened boutiques around the world (e.g., Aspen, Megève, Hong Kong), granted privileges to the stars, and entered into collaborations with the fashion world (Balenciaga, Fendi, and even Comme des Garçons), thus succeeding in transforming the Moncler down jacket into an object of desire...
The product range has been considerably enlarged to include shoes, bags, and prêt-a-porter in order to reach a bigger public, but the house's communication policy has remained focused: Moncler is hype, Moncler is for everyone.
Today, the shows for Moncler's "Gamme Bleu," or men's line, are events in and of themselves; the ad campaigns are inventive and unconventional; the "Gamme Rouge" collections designed by Giambattista Valli are regularly found in prestigious places; and the hype collaborations are ever increasing, e.g. with Pharrell Williams.

Official site: http://www.moncler.com/
By Coco in
Labels