The unpredictable Victoria Beckham has not finished with impressing us. It only took a few hours after appearing online at Net-a-Porter.com for her new line of bags to be "Sold Out..."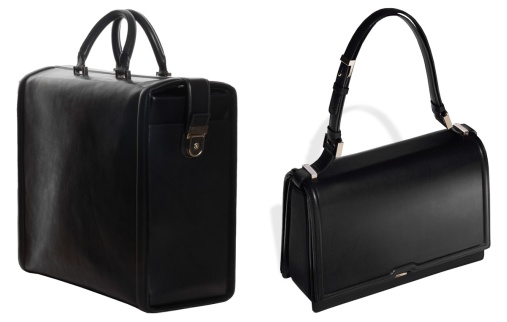 The time when the mere mention of her name inspired a ridiculing smirk seems to be behind us. Over the last several years, thanks to collaborations with the master of hype, Marc Jacobs, and looks more Jackie-O than Posh, Mrs. Beckham has succeeded in unraveling her Spice Girl image, revealing a new aura much more chic than cheap.
However, it was only after the launch of her high-end clothing line that the slim Beckham was fully absolved by the fashion world. Tailored for bodies sculpted by the Dukan diet, her designs - whose glamorous asceticism recalls Roland Mouret's style - did not take long to reach the beautiful women from the wealthier neighborhoods.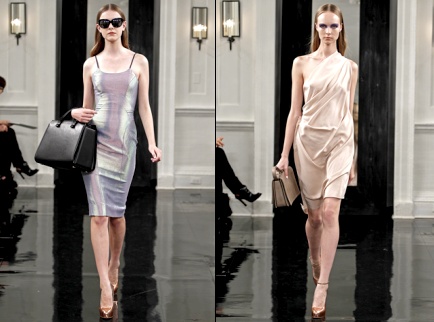 While the press may not have always been kind to this apprentice designer (judging her style a bit redundant and boring), the same was not the case for her clients who quickly made room for her clothes in their dressing rooms. So when she decided to take advantage of her knowledge in leather goods by developing her own line of bags (Madame Beckham is particularly fond of Hermès bags), many followed her lead.
Like on her prêt-a-porter collections, Beckham's detailing on her bags is meticulous. Far from spreading herself too thin or seeking to follow any particular ephemeral fashion trend, she created a collection perfectly adapted to the daily lives of chic and wealthy women like herself.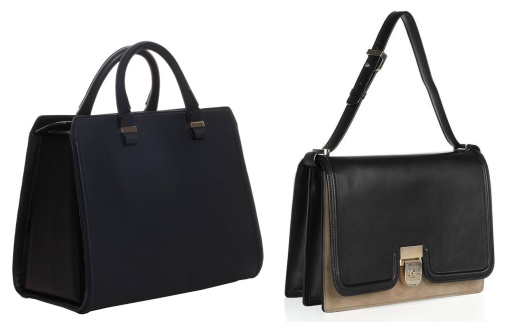 Leaving aside the "up-to-date" connotations of the "it" bags, she designed 6 models that are as timeless as they are practical. From the suitcase to the handbag to the clutch, each piece presents an undeniable functionality, irreproachable (handmade) quality, and an attention to detail as well as a sensible yet refined allure.
Classic, verging on minimalist and perfectly in step with the Mad Men mood of the moment, Victoria Beckham's new creations already have everything of a must-have that will never go out of fashion. Like the Hermès Birkin, these bags seem to have been created to boost the elegance of any ensemble, regardless of the trend of the moment.

On sale at Printemps Haussmann (Paris), approximately between 1,400 and 11,000 euros per bag
Click here to view the entire collection: http://www.tendances-de-mode.com/visuels/15-sacs-victoria-beckham-printemps-ete-2011
By Coco in
News