With the takeoff of streetstyle, a handful of young women have seen their individual styles become fashion standards. Marina Munoz is undoubtedly one of those complete unknowns who overnight found herself adored by an entire generation of fashionistas.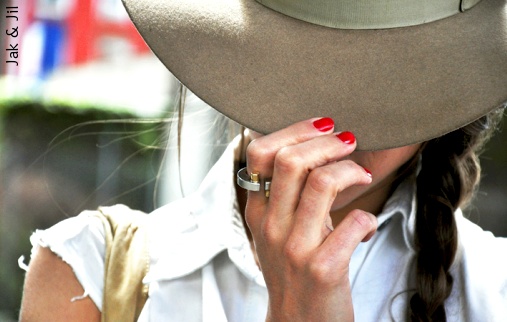 Contrary to the majority of those that Style.com recently elevated into the pantheon of 2010 muses, Munoz is not one of those who would give anything for the latest en vogue accessory. As a result, whereas it is often a question of designer pieces and vertiginous high heels, her delicately tomboy, effortless and ultral natural look has made stand out.
Over the last several seasons, her outback adventurer look has provoked numerous camera flashes...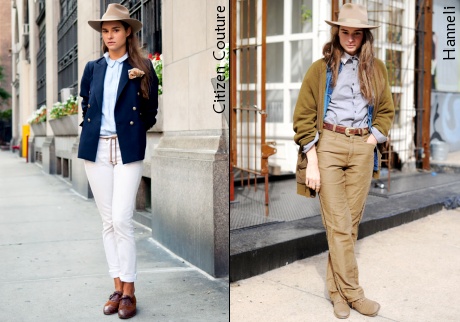 With her collection of Panamas and Stetsons, her flat shoes and long, mussed hair, Munoz looks like no other, and this uniqueness makes her stand out. Young women who dare to defy then trends by preferring cozy looks over it bags and très fashion heels are, in fact, very rare.
In addition, those like Munoz who like to play with a more masculine wardrobe do not all have the softness capable of feminizing an Argentinian cowboy ensemble and adding an irresistible casual roots touch.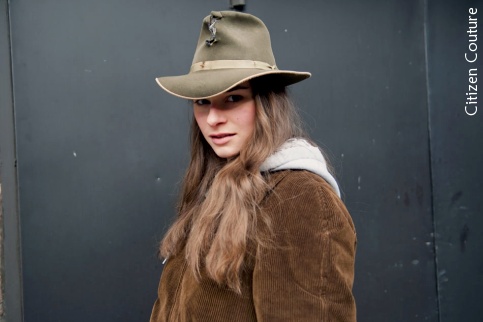 Emmanuelle Alt may often prefer the comfort of jeans to the sophistication of a mini skirt, but the upt-ot-date Balmain blazer that she always wears takes away that little natural touch that works so well for Munoz.
Given the dozen or so incredible looks of her in a kimono as well as in camel chinos or in a white demin shirt (all of which cleverly detailed with Pocohantas/tomboy accessories, from leather hair ponytail holders to Clarks worn without socks), it is hardly surprising when we learn that the young woman is behind a number of photo series, e.g. for Condé Nast (Vogue France, Japan, Taïwan, Italie, GQ) as well as for Numéro, Lula and Marie Claire.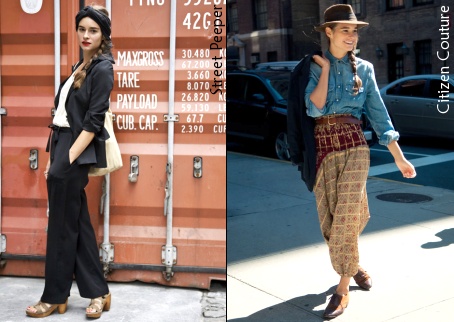 Ultra natural, smiling, with full eyebrows (as is advised), and with a wardrobe full of pieces chosen according to her mood, Marina Munoz shines with independent style. Day after day, she mixes genres without overusing any of them, depending on her south American roots and upbeat optimism to give her ensembles an irresistible air...
By Coco in
Icons