For the beginning of the year, the incorruptible New York Times fashion critic, Cathy Horyn, looked back on the fashion events of 2010 that she would prefer never to see again in 2011.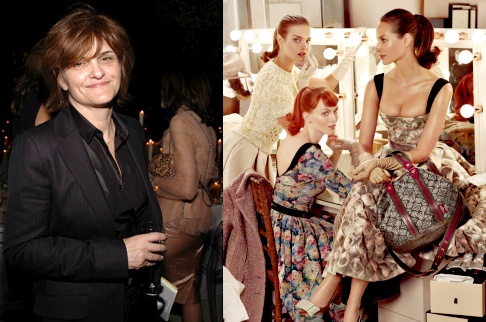 Known and respected for her frank take on the fashion world, Horyn is always given a lot of attention. Her point of view, well researched and free of flattery, sheds light on this microcosm in which smoke screening is business as usual.
She described the Milan shows last March as "an eternity of bad clothes," and declared that "Alexander Wang is not a great designer." So when she decided to look back over the last year in order to pick out the details that she would prefer never to see again, we want to know who will suffer the consequences of her implacable judgment.
On the list are bushy eyebrows, skirts that are draped or open in the front, and anything with studs and skulls. As for the actress Charlize Theron, she was given a black mark for her Dior dress (worn for the Oscars 2010) whose bustier recalled - in Horyn's eyes - a pair of flattened cupcakes.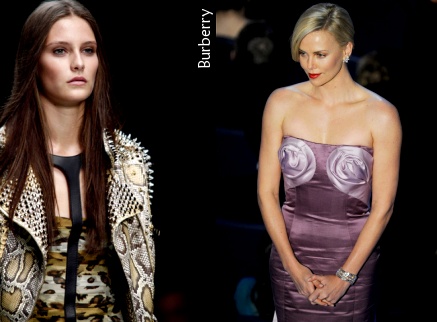 A more surprising victim was the Louis Vuitton campaign showing Natalia Vodianova, Karen Elson and Christy Turlington in 50s looks posing for Steven Meisel.
While we can understand how the Marc Jacobs retro ensembles (as feminine as they might be) were not deemed sufficiently contemporary by Horyn to be carried over into another season, we do find it a bit harsh to place the campaign on the "10 Looks We Never Want to See Again" list, especially as 2010 is already overflowing with style events of questionable taste...
Lady Gaga's meat dress comes to mind, as does Willow Smith's overdone looks, Baptiste Giabiconi's presence in almost all of Karl Lagerfeld's visuals, Blake Lively's multiple Vogue covers, and the Marc Jacobs campaign for Bang perfume as some of the things we would like to forget in 2011.

Click here to see the New York Times slideshow: http://www.nytimes.com/20101231-goodbye.html
By Coco in
News