Linda Farrow eyewear, known and appreciated for their unusual designs, might have reason to worry now. The up-and-coming British brand Janz and Cooper may give them a run for their money with their delicious frames.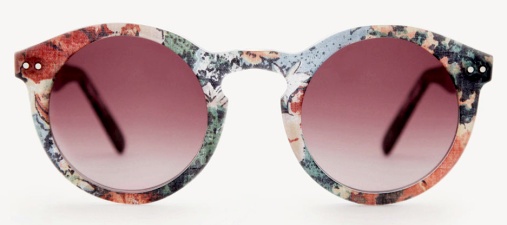 Bring together an interesting concept, affordability and a quality product, and people will pay attention. This is exactly the case for odd newcomer, Janz and Cooper. While the big fashion houses are acquiring eyewear licenses one after the other, this little English brand differentiates itself by playing it simple and humble.
In this case, instead of trying to boost sales for a luxury brand with a pair of sunglasses perched on the face of the latest en vogue top model, they are creating a singular product intended for those who want to stay away from designer logos.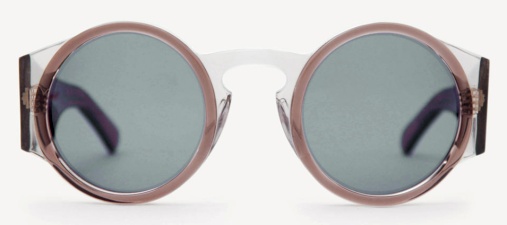 Janz and Cooper developed three acetate models whose designs combine originality, character and timelessness. Named "Oh Nico", "Swell well well" and "This is not a mountain", they are presented in 7 colors and prints. We particularly like the "Swell well well" floral graphics that seem to come straight out of a retro wallpaper print.
Produced locally by hand, the glasses benefit from the constant attention of their designer and eyewear maker during the entire production process, assuring them an irreproachable quality. This also allows Janz and Cooper to offer customized eyewear for their clients.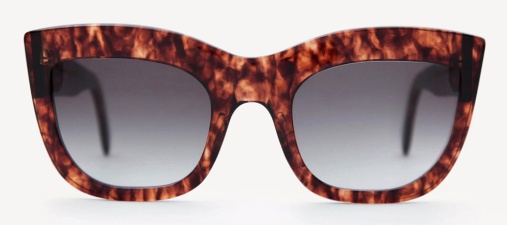 Given the enthusiastic reaction of the press, this young brand will probably soon find itself solicited by fashion designers, as was the case with Linda Farrow, to participate in some hype fashion collaboration. To be continued...

Priced between 230 and 330 euros
Official site: http://www.janzandcooper.com
By Coco in
Labels