Is being in a good mood the new trend? After years of showing sullen, severe, even depressive faces, some campaigns are now turning to the upbeat aura of a smile.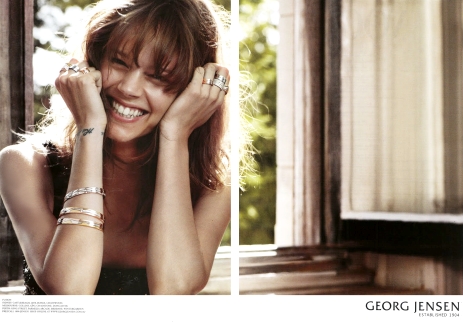 Long considered risky because it distracts the client's attention, the smile seems to have recently gained in value in the eyes of the brands, who are showing them more and more during their shows and advertising campaigns.
In this period of economic sluggishness and despite the fact that the "happiness is going shopping" myth is flailing, advertisers seem to have understood that there is something indecent in showing blasé, haughty and distant models with products that are supposed to bring pleasure to the buyer.
Freja Beha, who is usually seen giving the camera a cold look, appears bursting with laughter this season at Chanel as well as at Georg Jensen.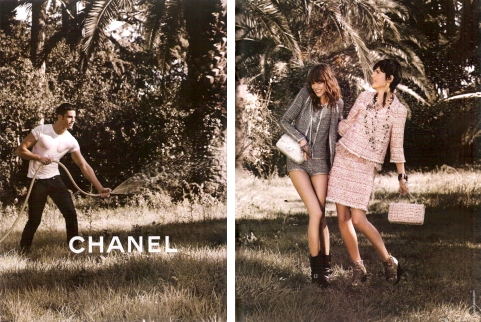 And it is working. The freshness and spontaneity of these images are giving the brands a positive, attractive aura, to the point that a Chanel shorts suit is almost considered a prerequisite for an afternoon spent dallying about in a grassy field.
Given the return of the smile on rue Cambon as well as at Chloé and D&G, we can say that next spring's 70s wave will at least have this to say for itself: other than bringing back bellbottoms, it is also bringing with it a good mood to a fashion landscape that is often too snobbish and haughty.
By Coco in
News