When a little, artsy Australian swimwear label finds itself distributed by Colette (Paris) and worn by stars like Diane Kruger or Rihanna, we know that their sales are about to take off. This seems to be what destiny has in store for the luscious graphic creations by "We Are Handsome."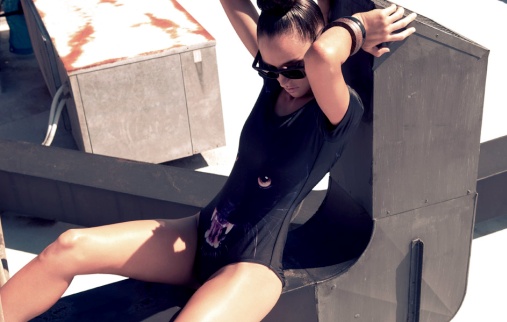 When the Australian duo Indhra Chagoury and Jeremy Somers - one a designer, the other a graphic artist - found themselves working on a project to design elaborately illustrated swimwear, they did not (necessarily) think that the name of their little label would soon be on the lips of all the fashionistas searching for a hype beach look. Only one collection later, however, and success was at their door.
Their swimwear is, to say the least, unusual. The creations by We Are Handsome (whose name was chosen for its non-conformism and its easy pronunciation as well as for its domain name availability) are based on high-density ink prints turned into unusual, tongue-in-cheek graphic compositions.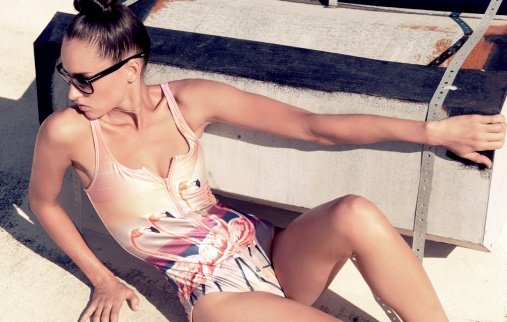 Indhra Chagoury's know-how (she was the co-founder of the Oscar & Elvis swimwear label in 2004) combined with Jeremy Somers' intricate images (composed of up to 13+ photos, illustrations and textures) first appeared on one-piece bathing suits that, even if the fashionistas preferred bikinis, were incredibly desirable.
Unsurprisingly, with their high quality Italian Lycra, handmade techniques and unlimited creativity, We Are Handsome quickly attracted the attention of the buyers, fashionistas (in particular, Suzy Bubble) and bankable stars (Rihanna, Diane Kruger)...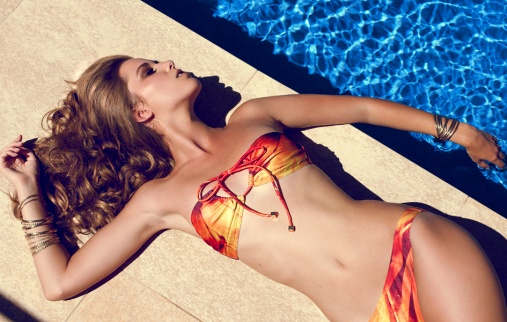 In the beginning, they went for a vintage, slightly kitsch aura, taking inspiration from a large panel of popular images (from a James Dean portrait to a growling panther to a galloping horse), but the label has since shown its capacity to evolve for summer 2011 by radically changing its theme.
From the postcard illustrations of 2010 now come a work full of ornithology references, more precisely exotic bird feathers. Less spectacular but nevertheless just as interesting, the result should permit them to widen their label's target, even more so now that bikinis will be part of their collection.

Available at (Paris) Colette
One-pieces priced at around 165 euros, bikinis at around 105 euros
Official site: http://wearehandsome.com/
By Coco in
Labels