An unusual collection with an unusual campaign - this seems to be Raf Simons' vision for Jil Sander, spring/summer 2011. While his minimalist, colorful wardrobe has already conquered the fashion world, it seems that he has also chosen to stand out even further by putting out an unconventional advertising opus.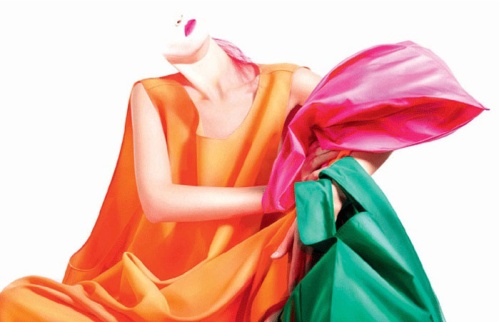 That the Willy Vanderperre/Raf Simons collaboration would produce clean photos full of the acetic romaticism for which the Belgian photographer is known, is not surprising; what is surprising is that the Jil Sander wardrobe images resemble watercolors more than photography.
Yet this is what the label's campaign has delivered - images that fall somewhere between a new-realisam and Burda-like illustrations. It was risky, given that the other houses (who are also promoting bright colors this season) are putting out campaigns showing incredibly glamorous ambiances.
Here, there is hardly a bankable top model visible (Daria Strokous' face is almost erased in the majority of the photos), nor narrative décor, nor flattering material finishes - it is as if Simons' colors and prints are enough in themselves.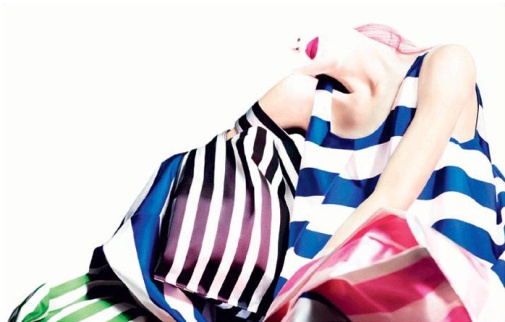 And it works. Once we overcome the slightly old-fashioned aesthetic of the images, we are easily spellbound (as we were during the show) by the hypnotizing power of the primary colors and the oversized stripes.
Unexpected and original (yet nevertheless in perfect symbiosis with their show last September), this campaign confronts us with the reality that color block dressing has arrived. Whether inspired by Raf Simons or Miuccia Prada, we will soon find ourselves considering associating Clementine orage with Post-it pink and emerald green, whereas before we would have hardly dared to wear them solo.
By Coco in
News