This season, fashion is going back to its roots by targeting artisan techniques that have long since been left aside. This know-how, coming from a heritage judged obsolete until now, is the new source of inspiration for the majority of the it accessories of spring/summer 2011.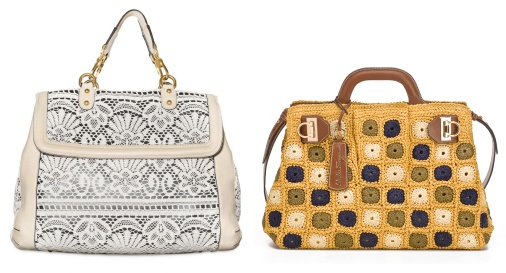 Whereas rare skins and perfectly worked leathers are often key elements in luxury leather goods, high end accessories are now considering materials that recall ancestral ethnic groups or trousseaus from an earlier era than those that are usually exposed in (Paris) Avenue Montaigne shop windows.
In an attempt to get closer to their clients, luxury goods are trying to tap into the collective unconscious by referencing a cozier past when doilies, cushions and other embroidered cloths were crafted with patience and love by the mistress of the house. Lace is showing up at
Dolce&Gabbana
on some of their spring/summer bags, and
Salvatore Ferragamo
is bringing back crochet.
These creations, always fashionable because they are already outdated, have a retro aura and an authentic character that are right on the mark. Next season's fashionista might find herself blacklisting modern materials from her wardrobe in favor of a beautifully produced needlepoint bag.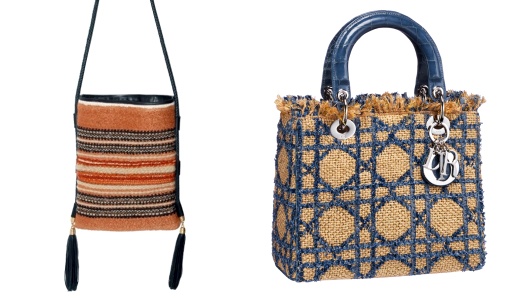 At the same time, some designers are falling for more exotic craftwork, from Native American and African sources.
Emilio Pucci
is presenting horizontally woven bags that could have come straight out of a teepee, and
Dior
is marketing tribal chic bags in woven raffia.
At a time when the individual is seeking authenticity, when the vintage market is exploding, when fair trade is filling closets with ethnically correct accessories and when the couture workshops are more popular than ever, it is predictable that fashion will end up stroking their clients by giving them products that are less interchangeable than before, craft takes the upper hand over "Made in China."
By Coco in
News